The Flaming Lips -- The W.A.N.D.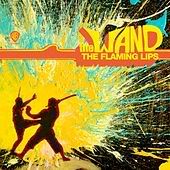 This track from the Flaming Lips' soon-to-be-released album
At War with the Mystics
was put out on digital music utilities a few weeks ago. I've been listening to it way too much... And now I've found a streaming link that anyone can listen to instead of having to purchase a download, so I thought I should share.
Everyone: listen to this song. Just wonderful...
The W.A.N.D. (The Will Always Negates Defeat)